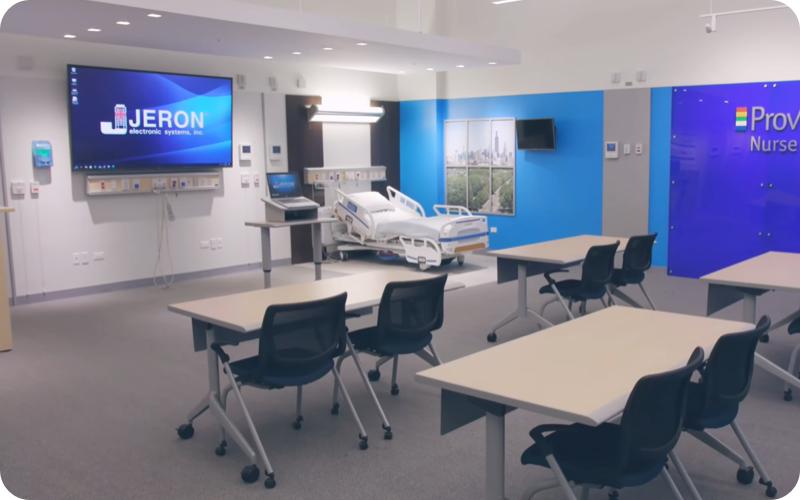 Integration Partners
Jeron's open integration approach lets organizations choose the perfect combination of integrations to create a customized solution to meet their budget and needs for today with flexible expansion options for tomorrow.
To meet the unique requirements of each healthcare and industrial customer, Jeron partners with complementary technology firms, design engineering firms, and Jeron certified local distributors. Our partners, working together as a team, provide our customer with an integrated turnkey solution to meet each customer's specific needs, including integration with the most popular complementary technology, including wireless phones and smart phones, real-time locating, and electronic medical records.
The range of options within the Provider Nurse Call platforms and the broad choice of integration partners translates into complete solutions for many types of healthcare facilities including Acute, Ambulatory Surgery, Clinics, Skilled Nursing, Sub-Acute, Rehab, and other Long-Term Care facilities. Jeron continues to expand our technology partners for both our existing and future Provider Nurse Call users.